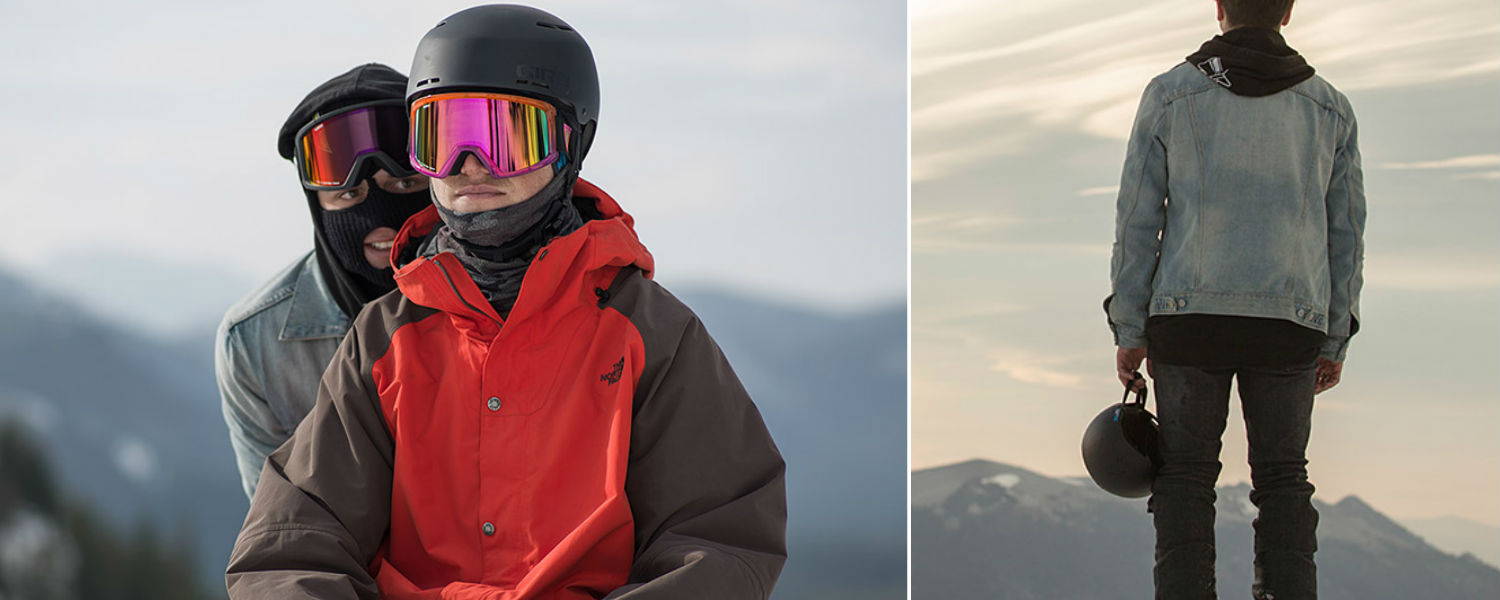 Winter. The time to test yourself against the slopes once more. To push your limits while staying safe, your first port of call is getting the right helmet.
There are a few distinctions between helmets for skiing and snowboarding aside from aesthetic style. Fit and protection are the same for both activities. Before getting into how to choose a helmet, we need to discuss the helmets that are available.
HELMET TYPES
There are three major categories of helmet:
Injection Molded
This type of helmet consists of a thin polycarbonate shell filled with EPS foam. These helmets tend to be lighter, with more vents than other helmets. They can be closer fitting too.
Hardshell
A heavier type of helmet that tends to be more rounded. These helmets are made with a hard ABS shell supplemented with EPS foam bonded to the inside
Specialized Helmets
These can be either of the afore mentioned types but supplemented with accessories, such as ear covers or facial protection.
CHOOSING YOUR HELMET
Helmet Fit
The fit is crucial. The better the fit, the greater the protection, and the less vulnerable to the elements you are. For optimal fit, you need to determine your head shape. There are three general shapes: long oval, intermediate oval, and round oval.
With regards to helmet fit, the shape of the circumference of your head is what matters. That's the shape made by a band going from just about the ear-level, rounding the forehead, and going round the back of the head at the same level. The easiest way to find your head shape is to ask a friend to check your head from above, or try a few helmets and see how they feel.
A helmet should fit snuggly around your head, without you feeling any great pressure at any point. Shake your head vigorously without fixing your chin straps the helmet should stay put
Warmth and Ventilation
The best ventilated helmets tend to have vents incorporated in the shell that can be activated by a switch. Add removable ear pieces and you get the most ventilated helmets on the market. These are suited to people who tend to be cold on the slopes and only need ventilation some of the time.
Others helmets have fixed open vents allowing constant ventilation. These types are better used with a beanie or buff underneath. They are suited to people who tend to run hot and need constant ventilation on the slopes.
Goggle Compatibility
Helmets and goggles should complement each other. As a rule of thumb, the goggles should fit comfortably with the goggle strap over the helmet leaving no gap between the top of the goggles and the helmet.
Style
Not essential but also important. In general, injection-molded helmets tend to be bulkier when compared to hard-shell helmets. Find a style and make it yours so that your friends can point you out on the slopes.
HELMET CERTIFICATIONS
Two major independent organizations certify helmets. These are:
ASTM for North America CEN for Europe.
This organization tends to certify helmets into class A and B.
Remember to stay safe. Don't forget your helmet and invest in one that protects you, feels good, and looks great.