If you're going out on the slopes, gloves are an essential item. Ski and snowboarding gloves need to fulfill certain criteria to be effective.
They need to be both waterproof and warm. At the same time, they shouldn't be bulky or ungainly enough to limit hand movement when practicing a physical activity. This means that they are generally made out of three layers.
An outer layer of tough impermeable material such as nylon, leather, or Kevlar.
An insulating layer to provide warmth, made of fleece or other synthetic material.
A waterproof yet breathable material.
Though both sports use very similar materials, there are some basic differences. Snowboarding gloves tend to have a more reinforced palm and wrapped fingertips. They also tend to be wider at the wrist to accommodate wrist guards.
MITTS VS GLOVES
The big difference between mitts and gloves comes down to warmth and dexterity. Mitts tend to be warmer than gloves due to the fact that the warmth from your hand is insulated more efficiently. Gloves, on average, add a dexterity that most mitts seem to lack.
Your choice of gloves will be determined by whether or not you need the added dexterity for binding adjustements or other manual tasks. It will also depend on your tolerence to the cold. Once you have determined this, we come to the nuts and bolts of choosing your gloves.
THE FIT
You definitely don't want an ill-fitting glove in your wardrobe. First off, it's less efficient as an insulator. Secondly, since you intend to perform a potentially dangerous physical activity, you don't want anything to jeopardize your grip.
When fitting a glove:
Make sure that your fingertips barely touch the ends of the glove.
Apply pressure between your forefingers and thumb - you shouldn't feel too much pressure.
Repeating the same action between your index and middle finger - you should get the same result.
If you're dealing with leather you need to be slightly more flexible in your criteria since it needs some break-in time.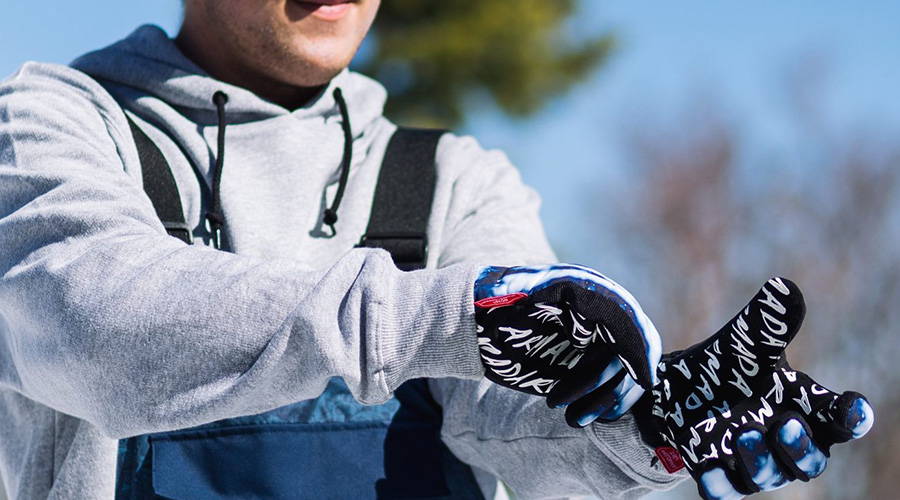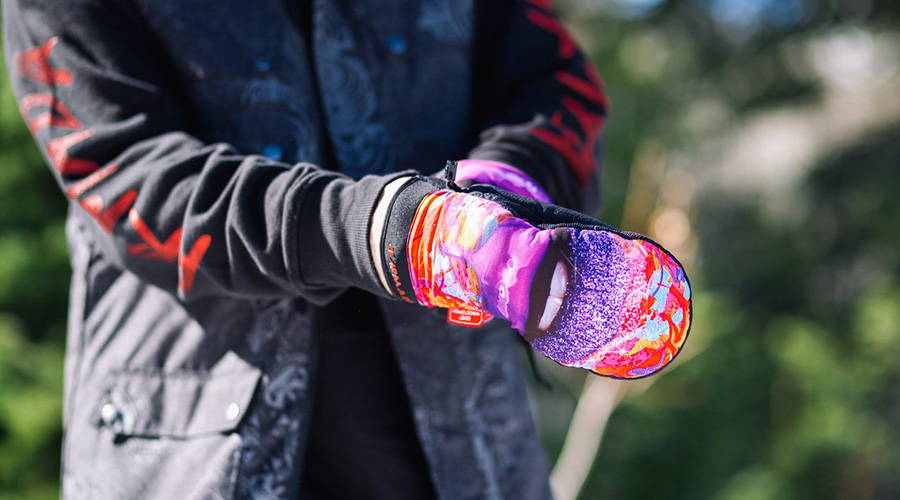 INSULATION TYPE AND MATERIAL
Your palm material should normally be durable and made of leather or a tough synthetic. Insulation normally takes the form of synthetic fill, in some cases, fleece, wool or a combination of both. Though some insulators tend to be better than others, the main factor determining their efficiency is the volume of insulation. The more you have, the better it will be.
When discussing insulation, we also need to consider layering. In general, double layered gloves are warmer than single-layered gloves, but the latter tend to allow greater dexterity.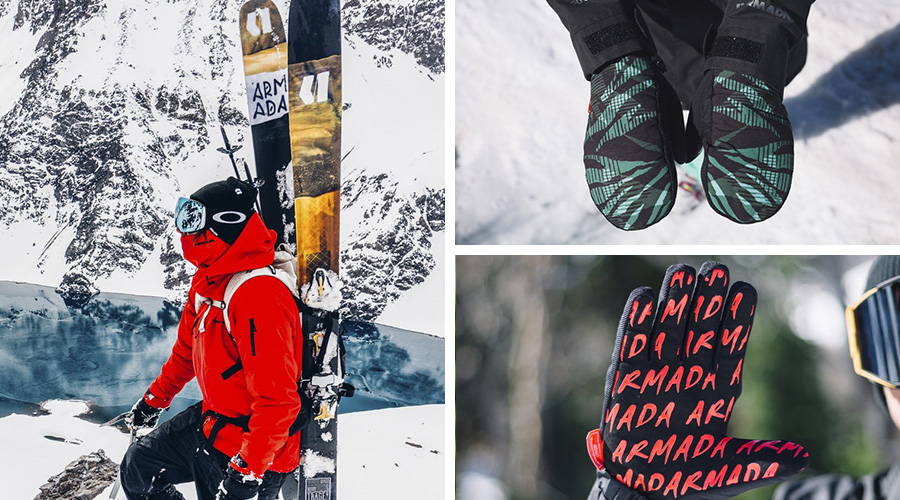 WATERPROOFING
The best-insulated glove in the world is worthless if wet. That's why new waterproof technology like Gore-Tex, Entrant, and Omni-tech have made such an impact on the market. They'll make an impact on your riding too. Stay comfortable and stay safe. Whichever type of glove you end up choosing, remember that winter is more fun with the right protection.