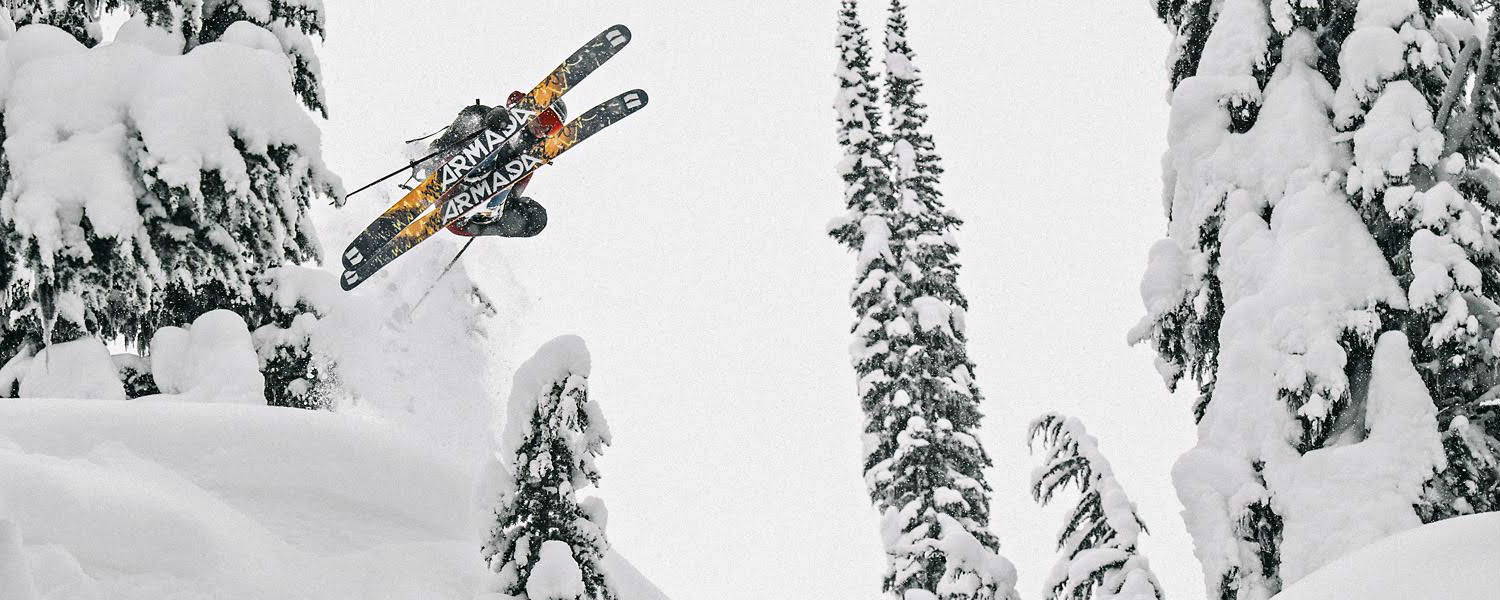 Your choice of skis is a personal thing. Skis are also a big investment. Your slope time will be limited, so you want to get it right from the start.
The first question to ask yourself is where will you be skiing. This makes all the difference. Wherever you go, that resort will probably have a predominant type of skiing. Let's look at your skill level, where you might choose to ski, and what type of ski will work best there.
SKILL LEVEL
Beginner
Anyone who has never been skiing before will want user-friendly skis. It's a good idea to use equipment that will be forgiving, meaning a ski that is flexible and not too long. Typically a good all arounf ski length for beginneres would be a ski that ends in between the nose and the eyebrows.
Intermediate
Intermediate skiers are those who ski once or twice a season and like the runs at their favorite resort. If you are an intermediate skier, your skis should be comfortable but also something progressive. Experienced skiers ski all the time and know their runs and snow. High-performance skis are for you.
Advanced
If you love skiing in powder or sking switch, you're an expert skier, and you will need more than one pair of skis to maximize your activity in different conditions and on different terrains.
WHAT TYPE IS RIGHT FOR YOU?
Alpine Touring Skis / Backcountry
Alpine touring skis are also known as backcountry skis, and they are designed for going uphill as well as down. Most alpine touring skis are of lightweight construction and give you features like notches in the tip and tail for adding climbing skins.
Your priorities will determine your preferences. If you're looking for long tours and fast descents, then 70-90mm is best. For slower ascents and staying nicely on top of the snow, use 90-115mm. The wider, heavier versions of alpine touring skis are best for winter skiing, while the lighter skis are best for spring, summer, or long distance skiing.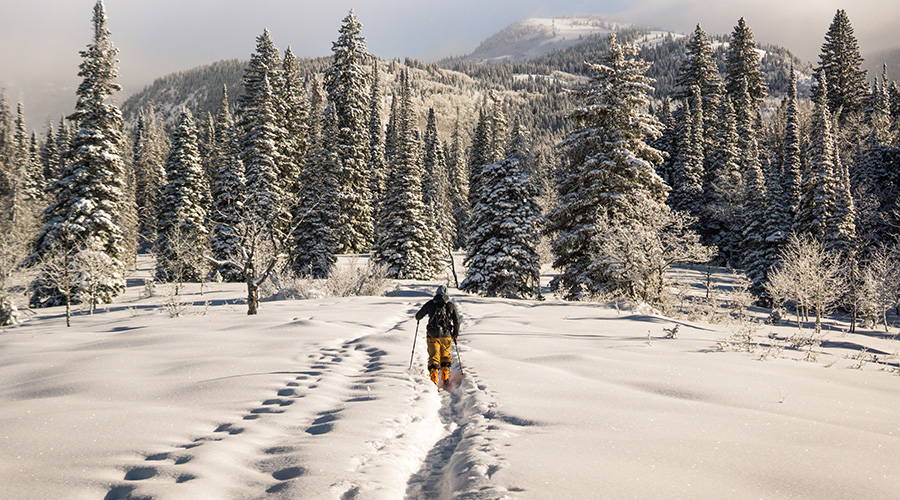 Park Skis
Freestyle skis, are for skiers who spend most of their time in the terrain park. If jumping and jibbing are your kind of thing, then these skis are waiting for you.
These skis have twin tips in addition to other features, such as thicker, more durable edges and butter zones. Park and pipe skis are more symmetrical, meaning they are great for backward skiing. Waist width for these is usually around 90mm.
Powder Skis
This is what winter is all about, those deep-snow days. Powder skis range in character, size and shape, including wide, extremely wide, soft, stiff, and straight. Most waist widths vary from 98mm to 125mm. This is the place for your rocker skis, and the occasional camber.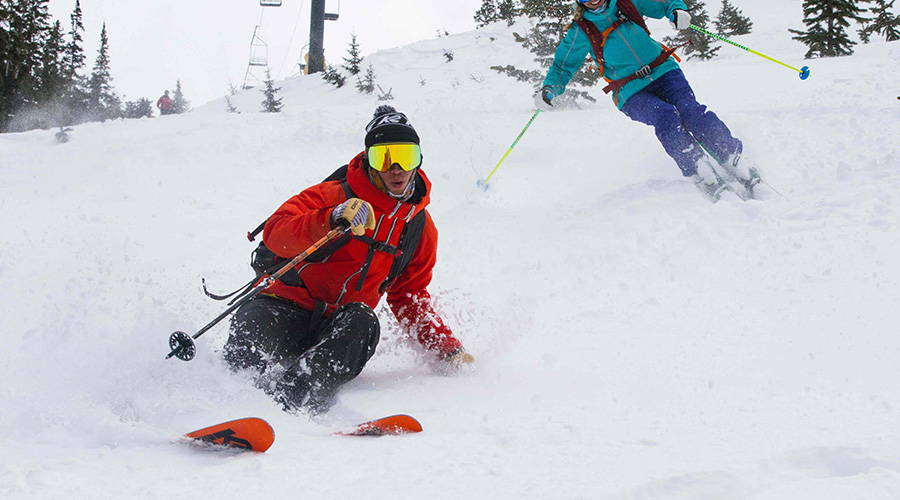 All-Mountain Skis
If you love skiing the entire mountain, these are the skis for you. They can take on everything you encounter, including deep snow, powder, and ice. All-mountain skis come in a wide range of shapes and widths, depending on your needs.
For best results, look for a medium-width waist for balance between hard and soft snow. For harder snow, 85mm-95mm is best, while 95mm-105mm is better for variable or soft conditions.
All-mountain skis are mostly traditional camber skis with a form of rocker for easier handling and variable conditions.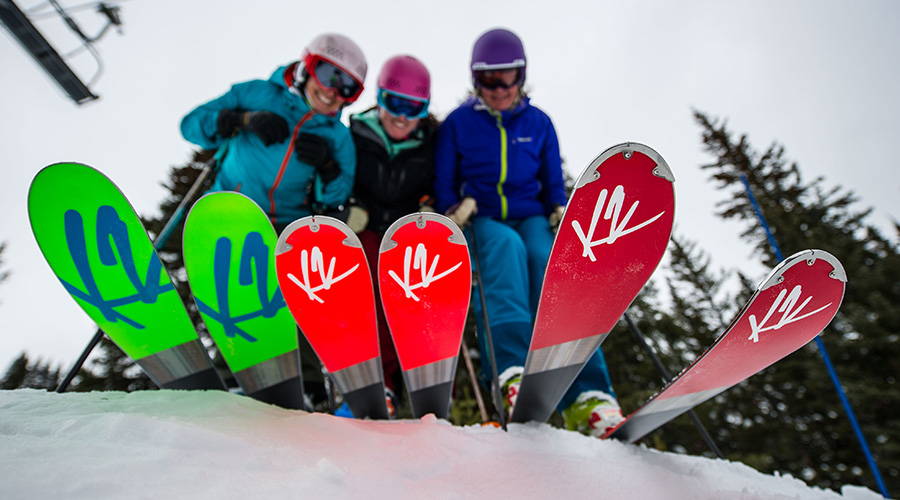 CONCLUSION
Skiing is a very personal thing. What is right for someone else may not be right for you. You can do research online or send us all the questions you want answered, but only time spent on the slopes will be the best indicator of which ski is right for your brand of skiing.
Rent or use those demo skis until you know exactly what feels right. Then you'll be on your way to some great experiences with skis that suit your needs and your style.