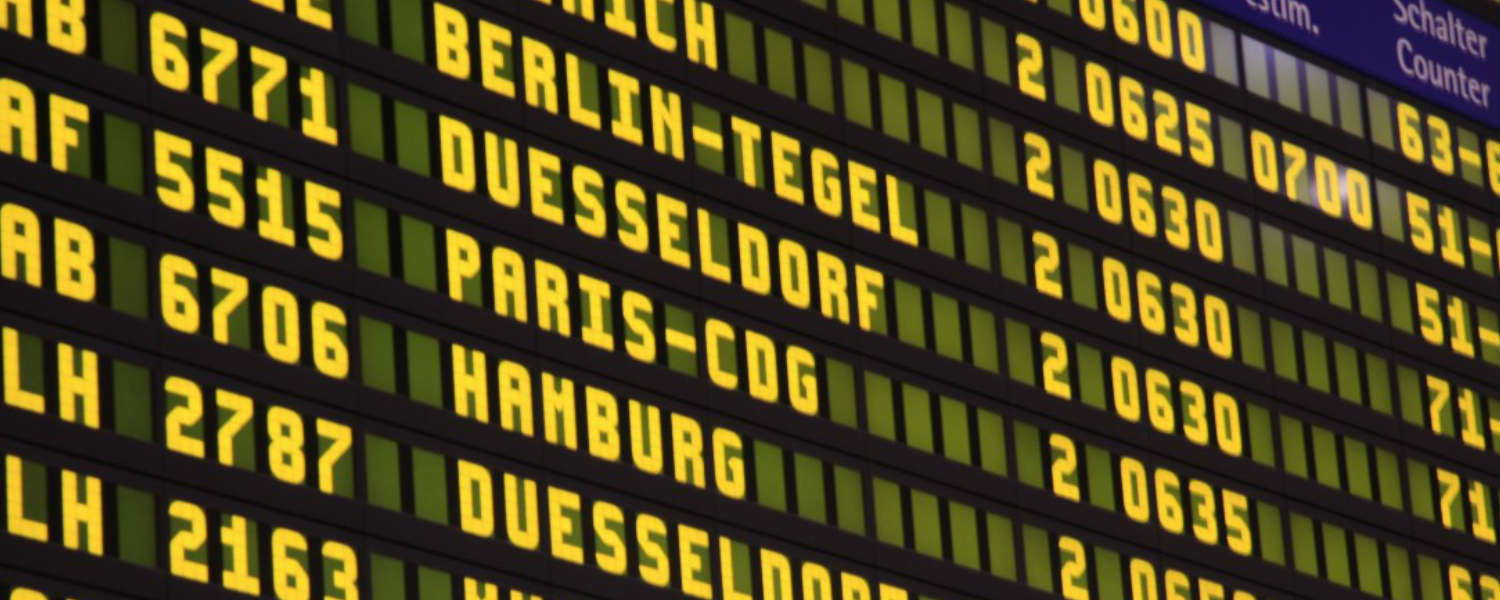 Whether you're a skier/snowboarder chasing the snow or an adventurous backpacker, you can expect to be boarding a lot of flights. Technology and advances in air travel are making even the furthest, most extreme destinations, easier to reach. But traveling with your gear can be a sweaty, uncomfortable nightmare at times.
Here are some tips from experienced travelers and adventurers to help you make your traveling more affordable and a lot more comfortable.
PLANNING YOUR TRIP
Before embarking on your trip, there are some steps that will help you to avoid disappointment.
Know the airline's baggage policies
You book the cheapest flight ever and are as happy as can be ... only to discover at the counter that you need to pay an extra $200 for your over-sized baggage, with no refunds allowed. Aside from the economic loss, your perfect trip will become synonymous with the day the airline took advantage of you. Do yourself a favor and check the airline's baggage policy before committing your hard-earned cash.
Avoid the crowds by picking the right time to travel
If your trip allows scheduling flexibility, prioritize off-peak hours to avoid the masses. Popular arrival times that lead to congestion are usually Saturday mornings, Sunday nights, and pre-vacation rushes. Flights around these times are often more expensive too.
Be kind
Of course, you already are, but make an extra effort when in the airport. Gaining the goodwill of airport personnel is priceless travel savvy. The rules are the rules, but sympathetic counter employees have some discretion, so make sure you inspire them to use it.
Have a detailed flight plan and explore transport options to and from the airport
This will win you valuable time, and help you to maximize your day. It can also save money since tickets to and from the airport tend to be cheaper if purchased online before arrival.
Remember snacks
You never know what delays you might encounter. Having an emergency snack or two can make all the difference between a 'nightmare journey' and an 'extra adventure' along the way. Local shop opening times can surprise you, even when everything else goes to plan.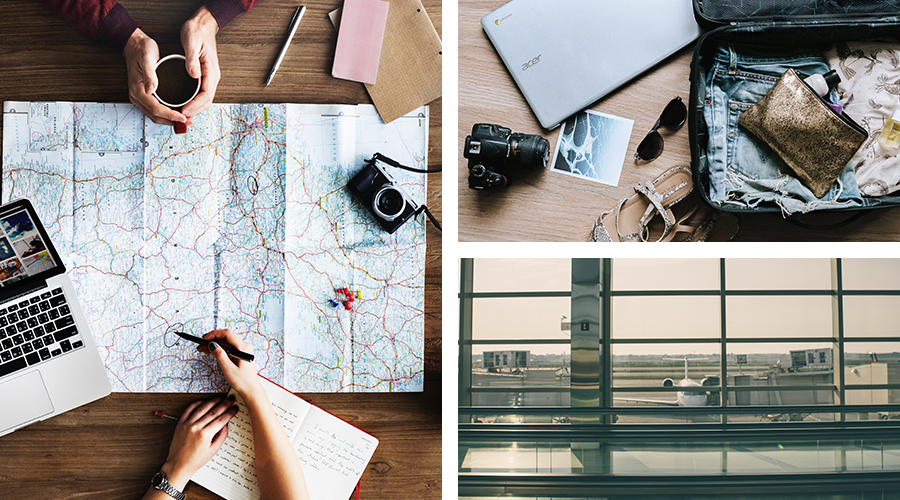 PACKING YOUR GEAR
Whether you're a skier/snowboarder or an adventurous backpacker, you will face the issue of packing your gear efficiently and avoiding excess baggage fees.
Opt for multiple use outfits
It's a no-brainer for any traveler facing a shortage of packing space. Your sports shorts can double as pajamas; your trainers can match both sportswear and jeans. And if you're fashion conscious, note that classic color combinations are interchangeable, giving you the flexibility.
A Roller Travel Bag
Particularly useful for skis and boards, instead of putting your skis/board over your shoulder and fighting your way through an airport crowds, you use a roller bag or attach some wheels. The comfort is worth the investment.
Renting your gear
If you're just going for a weekend, it's a good idea to consider renting your gear on arrival instead of carrying everything with you. It might be cheaper than flying with your equipment.
Take your boots on the plane
Of course, you'll be taking your boots on the plane! We are talking about snowboard boots here. Airlines lose items all the time, and while they will reimburse you, you don't want to waste valuable time tracking down something to wear during your short trip. Good, comfortable boots are difficult to replace and then you have to break them in. Take your comfortable boots as a carry-on item.
Creative packing
If you have a ski bag, you can wrap clothes around the skis or board. You will utilize a lot of dead space, minimize the number of luggage items you must pay for, and safeguard your skis/board from any damage as the clothes provide extra padding.
Wear your layers
A good tip for all travelers is to minimize what you pack by wearing your bulkiest and heaviest items. It can be uncomfortable, but it frees up space for the rest of your gear. You can always shed some of those layers once you're on the plane, so you might want to take an empty carrier bag to put it in.
Protect the integrity of your backpack
When checking in your backpack, tie the shoulder straps together. The luggage crew isn't always the gentlest, so make its job easier by providing a solid main handle. Many backpacks have a flap you can zip over all the straps. It's tucked away at the bottom. It's worth checking to see if yours has one.
Always keep your electronics with you
Your electronic devices are valuable and are the main target for light-fingered opportunists. Keep them with you, but keep them tucked away and out of view. Don't put them all in one pocket or bag.
Secure important items in your backpack
If you can't take all your valuables in the carry-on, bury them deeply within your backpack and consider securing them to the bag with dental floss. For an opportunist, anything that's complicated is not worth the time it takes to untie it. Leave nothing of value in your top pouch or outside pouches. Secure all zippers.
Buckle your waist strap tight around the backpack
This way, you protect the waist strap from unintentional damage while being handled.
CONCLUSION
Preparation before your trip is worthwhile. It will mean you have a more successful journey and you will be able to focus on your snowboarding, skiing, or other adventure.